Exercise Dutch prepositions (time) 1
Practise with a private teacher on Skype!
Private Skype lessons
Learn any topic
Flexible appointments
Online
I speak:
English, French, Italian, Dutch
I teach:
Dutch
Availability:Monday (10-10h), Monday (17-19h), Tuesday (10-10h), Tuesday (17-19h), Thursday (10-10h), Thursday (17-19h), Friday (10-10h), Friday (17-19h). Timezone: Europe/Rome (GMT+2) See in your timezone.
Great choice! Students book in average more than 10 lessons!
Very experienced teacher!
Free trial lesson!
Group lessons!
Online
I speak:
Bulgarian, Dutch, English, Spanish
I teach:
Bulgarian, Dutch, Spanish
Hello! My name is Emilia and I am an experienced language tutor and translator from/to Bulgarian, Spanish, English and Dutch. My biggest... passion are foreign languages and I have passed this passion to many of my students throughout the years. Despite the fact I have a Master's degree in Economics and International Business and I've worked few years as an economist, my heart always takes me back to my teaching and translation jobs. With more than 15 years of teaching experience, a great level of patience and dedication to my work, and a great number of happy students, I am here to help you learn Bulgarian, Spanish and Dutch at your own pace and convenience. Hope to hear from you soon! Best regards, Emilia Read more
Availability:Monday (9-17h), Tuesday (9-17h), Wednesday (9-17h), Thursday (9-17h), Friday (9-17h). Timezone: Europe/Berlin (GMT+2) See in your timezone.
Great choice! Students book in average more than 10 lessons!
Very experienced teacher!
Free trial lesson!
Group lessons!
Online
I speak:
German, English, French, Italian, Dutch
I teach:
English, French, Italian, Dutch
I want to help people to improve the level of their chosen language.
Availability:Monday (9-23h), Tuesday (9-15h), Wednesday (9-15h), Thursday (18-23h), Friday (18-23h), Saturday (9-23h), Sunday (9-23h). Timezone: Europe/Berlin (GMT+2) See in your timezone.
Great choice! Students book in average more than 10 lessons!
Very experienced teacher!
Free trial lesson!
No group lessons.
What our students say
Unlike in other platforms, all our teachers are manually verified by our professional team. Trust in the experiences of our students.
HALF-HOUR FREE TRIAL CLASS Language lessons Dutch / French. From culture and literature to spelling and grammar. And a lot of conversations!
Nyle .
Helene is an excellent teacher and a pleasure to work with. She has an organized lesson at the start and has a easy and clear communication style. I took Dutch classes from her, so I know she is at least fluent in English and Dutch. I also understand she is fluent in French as well. I plan to continue taking classes with Helene!
Hélène M.
Hi!
My name is Mariëlle and I am 22 years old. I live in Aruba. I graduated last year from the ITEPS course at the NHL Stenden Unitversity of Applied Sciences in Meppel. ITEPS stands for: International Teacher Education for Primary Schools. I followed the combined course where I was educated to become a teacher for both Dutch schools and international schools. During my studies, I have had a lot of practice teaching the Dutch and English language, since I had to do a lot of teaching practices at Dutch national schools and International schools all around the world.
At the moment, I work at a local school in Aruba. The instructional language is Dutch, but for almost all of my students Dutch is not their first language. This has resulted in me having experience with teaching Dutch as a second language.
My availability is subject to change, so if you would like to know my accurate availability, please send me a message.
We can start off with a free trial class in which we will get to know each other and where we can talk about what you want to learn. After our trial class we could start right away and I can help you achieve your language learning goals.
I am really looking forward to helping you learn a new language or helping you improve your language skills!
I hope to see you soon,
Mariëlle
SJ .
Marielle is great - very nice to chat and learn from, and she works with you at your level to find and explain things you should be doing or practising. I like the googledocs way of working, and find the level perfect. She is also flexible on times to do the lessons which for me is great as I have a family.
Mariëlle S.
Experienced Dutch lecturer for study and work in the Netherlands
Ángela S.
I have only had a few lessons with Monique so far, but I couldn't be happier. I didn't really believe in online teaching before, but I have been learning dutch so fast and so easily with her!
Monique M.
I want to help people to improve the level of their chosen language.
Thibaut .
wat een uitstekende leraar! In addition to being competent, Nancy is always on time and does not hesitate to exceed the class hour to complete the lesson.
Nancy C.

Thank you Thibaut for your kind words. It was a pleasure to be able to help you.
It took me a long time to find my real passion in my (work) life. After studying in two universities, graduating in two bachelors, travelling the world and working abroad for several years I realized public education is where my heart lies. I went for the third time back to the university to get my teachers degree.
I have been a classroom teacher for 5 years in Dutch primary schools before I moved 4,5 years ago abroad to Colombia where I became specifically an English teacher. I am specialized in teaching in pre-, elementary, middle (secondary) and high school. I have been teaching in all different grades and all primary subjects in English and got specialised in Teaching English as a second language. Most schools where I have been working were inspired by the philosophy of 'Vygotsky'. 
A philosophy and methodology I also use in my private classes. Therefore they are dynamic and adapted to your personal needs.
Working in the Netherlands and Colombia in education and in several countries worldwide have allowed me to gain a variety of skill sets. These experiences also have provided me with the tools necessary for working abroad and online including adaptability, patience, dedication to my peer's success, and respect for cultural and societal norms. Learning English as a second language from someone that is trained to teach the language like this and also once has learned the language herself as a second language (as my native language is Dutch), gives me a lot of benefits in comparison of learning the language from a native speaker.
Aside from this being my day to day job already for the past 10 years in Bilingual primary, middle and high schools, I started private classes to teach English as a second language in the afternoons. I am new to this platform as I haven't offered my services in the past through an official platform. With the recent changes worldwide I thought it is a good moment to focus more on online teaching and decided to dedicate all my time at the moment on online teaching. Therefore I have a wide availability Let me know which level you have and if there's anything specific you would like to focus on. I have experience in teaching all facets of the language.
Selina H.
We found our first Dutch class with Lisa really helpful. She is very patient and made the class enjoyable. Looking forward to getting started :)
Lisa C.
Learn to communicate in Dutch from the first lesson! Enjoyable classes with teaching materials tailored to your needs. First 15 min. class for free. My name is Karin and I'm from Holland, but I live on the Canary Islands. I love teaching DUTCH and have done so for more than 20 years. I have a Diploma in English Philology. I also have two methodology degrees: the CELTA (Certificate of English Language Teaching to Adults of the University of Cambridge) and the FCTBE (Foundation Certificate for Teachers of Business English of the London Chamber of Commerce and Industry).
I have taught at a Business School and ten companies. In the last two years I've mainly been giving private lessons and I've developed a variety of online self-study DUTCH courses. My schedule is flexible and I adapt myself to the needs and interests of my students so that they reach their objectives in the shortest possible time.
Enjoyable classes, with teaching materials tailored to your needs.
How do the classes work? A class lasts 45 minutes. I'll send you the materials we are going to use in class beforehand so you can print them. After the class I'll send you audios of the notes we made, vocabulary etc. My speciality is communication, from beginner level to advanced. So, you will speak some Dutch in the first class already! Why wait any longer? Let's get started! :-)
Tomás R.
I had a trial lesson with Karin and was very impressed with her approach and professionalism. I liked the idea of having a casual conversation, while seeing on my screen a transcript of our conversation (which she was typing), where I can check on the spelling of things and where we discussed better ways of phrasing things. Excited to see how further lessons go!
Karin L.

Thank you Tomás :-) You have a very good level already. We just have to focus on lots of speaking practice. Hope to see you again soon!
My name is Brenda and I am born in the Netherlands. At the moment I live in Nijmegen, the oldest city of the Netherlands. A lot of foreign students live here because it is a university city.
I have been interested in languages from an early age. That is why I have learned English, German, French and Spanish. But in my area I am mainly known for my excellent Dutch language skills and my eye for spelling and grammar.
Other things that interest me are cooking and baking and being creative. As a volunteer I have given guided tours and I have done workshops in both English and Dutch. I also love walking in nature or enjoying the beach and the sea!
I am currently learning Turkish, so I fully understand what you are experiencing as a language student. That's why I am very patient. We practice as much as what you need. Is there something you don't understand? Feel free to ask again, then we can approach the material in a different way so that it is clear for you.
I also know from experience how great it feels when you can communicate with someone in the local language! So let's go for this challenge together!
Your needs and progress as a student are central.
Please indicate before the first lesson what you would like to work on so that I can prepare myself for the lesson. A number of options are:
- Preparation for the integration course (inburgeringscursus)
Speaking, listening, reading and writing. Cultural and work-related topics.
- Beginners - Advanced (Personalized Lessons) Dutch
We can focus on every aspect of the language. When you want to learn from a book we can use your material or I will advise you which book you can purchase.
As a beginner you start with the basics, the alphabet and some basic words. We extend this so that you can start simple conversations in situations of everyday life and that you become an advanced!
Iryna .
Brenda is a very friendly and easy-going teacher. She is very well-organised and flexible. During each lesson time just flies cause it's really enjoyable. I am an absolute beginner and I was afraid to start learning a new language from scratch but now I'm confident that I will make it. She can help you learn the language really fast with no stress or tension. Looking forward to my next lesson!
Brenda B.
Hello,
I'm offering informal Dutch and English lessons based on conversation and will conduct my lessons for as much as possible in the target language.
I use text, weblinks to tv shows to get us talking and am a fan of the TPRS method.
There's a lot of information on that method online. Basically it's getting to know the structure Dutch and English through simple conversation. (questions about 1 or several sentences on any topic)
I have some useful weblinks to tv shows in Dutch (with subtitles in Dutch) adjusted to your level and the shows are entertaining too. :-)
We can discuss the shows preferably in the target language of course.
I can explain some grammar too if needed and have articles and books ready to read from. This again will be adjusted to your proficiency. But of course if you'd like to focus on a topic which has your interest that is possible as well. This makes it more personal and more fun.
I've been teaching for about a year now on another platform to students from all over the world and really enjoy having the experience again as I used to be a vocal coach back in the days when I attended conservatory in the Netherlands.
I hope to see you here on Co language. :-)
Ester C.
Since when I started following lessons with Les, I find my Dutch skills improving much faster than just studying on my books. I really like his teaching method, flexible and spontaneous but indeed useful to improve my speaking and reading skills.
Less J.
Hello!
My name is Guus Weltings. I am 22 years old and I am currently living on Aruba. Currently I'm speaking two languages (Dutch and English), and learning two others (Spanish and German), so I am very familiar with the process!
Dutch can be used in more countries than you think! It is an official language in Aruba, Brussels, Curaçao, Flanders, Sint Maarten and Suriname. The Dutch culture is very diverse and full of foreign influences. I can help you learn all you want about our country and culture, and have fun doing so! Of course, if you just want to practice your Dutch by having conversations I can help you as well.
We can start off with a free trial class in which we will get to know each other and make a planning for the topics that you want to learn. After our trial class we could start right away with your first class!
I hope to see you soon! Tot snel!
Guus
MAX T.
Guus is a very comprehensive and polite teacher who helps me to improve my difficulties to learn dutch. He gives me good orientations about how to get rid of my barriers.
Guus W.
Hi! Nice that you came to me for Dutch lessons. I am NT certified NT2 teacher and work with thorough and proven teaching methods. Depending on your goals and wishes we look together at a teaching method that best fits your needs. Besides that I use extra materials to stimulate and motivate you even more. My starting point is that you have to have and keep fun in order to learn Dutch (even better)! I teach both online and face-to-face and live close to Haarlem and Amsterdam.
Valentina A.
Very nice and friendly teacher! Always open to additional questions and eager to help with learning new things.
Experienced Dutch lecturer for study and work in the Netherlands
Paulina .
Monique is an outstanding teacher. She is a person with a lot of energy, immense experience, structure and humor. I am very satisfied with her teaching methods. Monique has also expertise when it comes to career advices, proper motivation letter and CV. I am very happy with my lessons and I highly recommend her!
Monique M.
Hello,I would love to help you improve your knowledge of English.I adapt the lessons following your wishes : are you a beginner and need to get some basic knowledge with grammar and easy texts or do you want to improve your conversation skills. I can help you either way.Looking forward to meeting you !
Morag F.
We spoke in Dutch for most of the lesson which was ideal for me. Francoise was very patient and helpful.
Francoise D.
Hello and nice to meet you!
My name is Laura Borger and I am a qualified language teacher. I have been teaching Dutch to young and old for the past seven years.
I have been teaching online for a year now and I love it. My students range from beginners to advanced, so I have collected tons of materials for all levels.
Also, at the University of Leiden I completed the Master Linguistics and the Master Education.
My lessons are based on the needs and interests of my students. For example, if you are in need of grammar, I will adjust my material accordingly. Or if you want to focus on speaking skills, I have tons of activities to develop this skill too!
My personal goal is to ensure that my classes are dynamic, active and fun! I use games, current topics and digital exercises and I feel the proudest when I can really observe the progress in my student's Dutch level.
I offer a free trial lesson of 25 minutes!
If this sounds good to you, press the button and we will see each other soon!
Veronica .
Laura is a very kind teacher and very patient with the children. She helps when struggling. She is always on time and the classes are very well prepared
Laura B.
As non-native parents it is certainly not easy to teach your children Dutch or to help with the fluency of the new language. Who wants some extra exercise for his children? I can help you with that. As their vocabulary becomes more and more extensive and their sentences become increasingly fluid, your children will get more and more self-confident. To speak well the Dutch language will surely benefit them now and later.
Do your children need some help with their homework, especially with their Dutch, then I can help with that.
Even as non-native-speaking adults, it is sometimes difficult to have enough exercise. That is why also adults who want to make progress in speaking the Dutch language are welcome here! We can practice the everyday language together.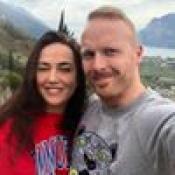 Steven V.
We have been having Dutch lessons with Liesbet now since July last year. I must say that not only is she professional, punctual and conscientious. Ava's Dutch has come on leaps and bounds, as has mine. As such we have two lessons a week, and I 100 percent whole heartedly recommend Liesbet to anyone looking to improve their language skills. Her technique and teaching skills are exceptional.
Liesbet L.
Experienced Dutch lecturer for study and work in the Netherlands
Seun M.
I am loving the experience and I feel like I am making a lot of progress. The lessons are tailor made to suit my preferences and our interactions are very fluid and natural. 10/10
Monique M.