Ordinal numbers in French
Do you want to learn French but you don't know how? If your answer is 'yes' than you are in the right place. Learning the numbers is, for sure, one of the first steps of the process. If you already know the cardinal numbers in French, it's time to learn the ordinal numbers. 
Form of ordinal Numbers
To form ordinal numbers in French the ending -ième is added to the cardinal number (6, 7, 8, etc.), but pay attention that cardinal numbers that end in - e,  drop 'e' before adding the ending -ième to avoid pronunciation difficulties, ex. cinquante - cinquantième. Spelling exception is number 9, which spelling change from neuf to neuvième. Also is important to not forget to write accent grave (è).
In French another exception is cardinal number 2nd, which has two forms 'deuxième and second'.
 ex. La seconde fois. / La deuxième fois. (Second time)
Regarding the masculine and feminine form of ordinal numbers, only 1st and 2nd have both masculine and feminine form, while other numbers with ending -ième remain invariable.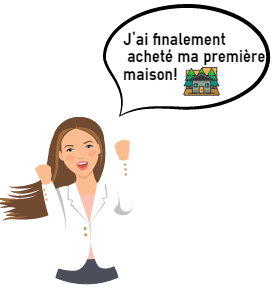 Mon premier livre

. (n.m.)  - My first book.                
Ma première maison. (n.f.) - My first house.
Ma seconde maison. (n.f.) - My second house.  
Ordinal numbers from 1-20
1er, 2ème, 3ème, 4ème, 5ème, 6ème, 7ème, 8ème, 9ème, 10ème, 11ème, 12ème, 13ème, 14ème, 15ème, 16ème, 17ème, 18ème, 19ème, 20ème
first

premier

second

deuxième

 second/e

third

troisième 

fourth

quatrième 

fifth

cinquième

 
sixth

sixième

seventh

septième

eighth

huitième

ninth

neuvième

tenth

dixième

thirteenth

treizième

eighteenth 

dix-huitième

twentieth

vingtième

Attention!
Numbers ending with the ordinal number 'first' ex. 'twenty- first' have the different form than number '1st - premier,' in this case for the numbers higher than 20 you will use the form 'unième' for 'first' and 'onzième' for the numbers which are formed with eleven.
| Abbreviation; French Numbers | English | French |
| --- | --- | --- |
| 21e | twenty-first | vingt et unième |
| 51e | fifty-first | cinquante et unième |
| 81e | eighty-first | quatre vingt et unième |
| 91e  | ninety-first | quatre-vingt-onzième |
| 101e | one hundred first | cent unième |
Plural of ordinal numbers
 Ordinal numbers form plural simply by adding -s to the end of the singular form:
| Singular | Plural |
| --- | --- |
| premier | premiers |
| première | premières |
| second | seconds |
| secondes | secondes  |
| deuxième | deuxièmes |

Attention!
Unlike in English, ordinal numbers in French are not used with dates or after the names of kings and queens, (except the 'first', with which is used the ordinal form 'premier /  première')
January 1st -

le premier janvier 

August 25th -

le vingt-cinq août

(le vinghtième-cinq août is incorrect form)
François the First -

 François Premier 
---
Exercises
Exercise ordinal numbers from 1 to 20
---
Practice ordinal numbers from 20 to 100
---
Exercise mix: hundreds, thousands and millions
---
Practise with a private teacher on Skype!
Private Skype lessons
Learn any topic
Flexible appointments
Online
I speak:
English, Spanish, French, Italian
I teach:
Spanish, French
I'm French, currently living in the Netherlands. I lived in Paris for almost twenty years, and I know very well my country (and of course... my language, French, my mother tongue). I taught French for two years in Spain, conversation class about culture essentially. In Paris, I was Spanish teacher, I have the Agregation degree which is the highest degree for teaching in France, I'm bilingual. I've participated too in several editorial projects about Spanish teaching and DELE preparation. I have a Spanish Studies Master and I'm currently doing a research about the Spanish and Sefardi Judaism. I have a French as foreign language and a Religious Studies Masters too. I enjoy sharing what I know. I'm a very eclectic person and curious about everything. To give you an idea, my interest (and sometimes hobbies) are: philosophy, spirituality and religions in general, meditation, psychology and psychoanalysis, history, geography, literature, writing (in particular creative writing, and I'm used to write everyday), art (painting, photography), sciences (vulgarisation level) and cultural matters in general. I travel a lot (as a backpacker), sometimes by foot, and the places I know well are France, the Netherlands, Italy and Serbia. One of my qualities is my capacity of adaptation, I enjoy preparing documents to help the student to acquire autonomy, but I love speaking too, and it's the best way to learn a language. I'm waiting for your message, please when contact me, explain quickly who you are, why you want to study French and what you are looking for exactly. See you soon. Read more
Availability: Monday (9-10h), Tuesday (9-10h), Friday (18-20h), Saturday (15-21h), Sunday (15-21h). Timezone: Europe/Amsterdam (GMT+2) See in your timezone.
No free trial lesson!
Group lessons possible
Online
I speak:
English, French, German, Italian
I teach:
English, French, German
My name is Christina and I provide fun German and French language lesson for children and adult beginners or intermediate who want to... strengthen their language skills, improve the grammar knowledge, enrich the vocabulary and get into the German culture! I can teach in English or French! I had experince in teaching German, English and French to foreign people so I do have a lot of useful learning material I can provide you to make it easier! Read more
Availability: Monday (7-24h), Tuesday (7-24h), Wednesday (7-24h), Thursday (7-24h), Friday (7-24h), Saturday (7-24h), Sunday (7-24h). Timezone: Europe/Berlin (GMT+2) See in your timezone.
Very experienced teacher!
Free trial lesson!
No group lessons possible.
Online
I speak:
German, English, French, Italian, Dutch
I teach:
English, French, Italian, Dutch
Hello,I would love to help you improve your knowledge of English.I adapt the lessons following your wishes : are you a beginner and need to get... some basic knowledge with grammar and easy texts or do you want to improve your conversation skills. I can help you either way.Looking forward to meeting you ! Read more
Availability: Monday (9-14h), Tuesday (9-18h), Wednesday (9-18h), Thursday (9-18h), Friday (9-18h), Saturday (10-12h). Timezone: Europe/Paris (GMT+2) See in your timezone.
Very experienced teacher!
Free trial lesson!
Group lessons possible