Learn Estonian grammar online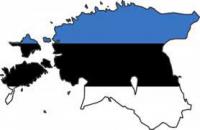 Want to find a great course for learning the Estonian grammar? Look no further! This course allows you to have fast and efficient studying and in no time you will have enough knowledge to speak Estonian!
Grammar structure
Typologically, Estonian represents a transitional form from an agglutinating language to a fusional language. It is similar to Finnish and Hungarian but unlike them, Estonian has lost vowel harmony. Nouns and pronouns do not have grammatical gender, but nouns and adjectives decline in fourteen cases which is the most difficult part of learning the Estonian grammar. The canonical word order is considerably more flexible than English, but the basic order is SVO (subject–verb–object).
Mix of grammar rules and exercises
In this course you will study Estonian grammar structure and rules. Every grammar topic starts with a theory lesson and is followed by multiple interactive and free exercises to help you train your skills.
You can find the basics of Estonian grammar on this page:
Sentence structure
The tenses
Verbs and conjugations
Cases
Nouns, adjectives, pronouns etc.
Estonian course for foreigners
This course is suitable for everyone who speaks English and is interested in learning Estonian! Doesn't matter if you are a complete beginner - the course starts from the very basics and covers all the important rules about the Estonian grammar. After finishing this course you will be able to have basic conversations and express your thoughts and feelings. You can learn everything you need without having to leave your house!
Additional Skype lessons to become a fluent speaker!
We highly recommend you to take Skype lessons with one of our teachers. You will have a chance to practice your skills with a native speaker and get answers to all of your questions. Schedule a lesson according to your free time and become a master of Estonian!
Practise with a private teacher on Skype!
Private Skype lessons
Learn any topic
Flexible appointments
Estonian, English or Russian private lessons
I speak:
English, Estonian, German, Russian, Turkish
I teach:
English, Estonian, Russian
Hi, First of all, I would like to congratulate you on the decision to learn or improve a new language. Whether it is Estonian, English or... Russian, beginner, advanced or Business language - you are in the right place. My name is Martin and I am coming from a tiny country in the Northern Europe called Estonia. One of my biggest hobbies is teaching and educating others, that is why for the past 3 years I have been living and working in Istanbul while teaching English to different age groups: kindergarten, school, university as well as adults. I have had students from Beginners to Advanced as well as several businessmen and CEOs of international companies located in Istanbul. What is more, for the last 2 years I have been teaching Estonian, English and Russian online through Skype that gave me chance to meet people from all over the world and help them on their journey of learning foreign languages in a comfortable and enjoyable environment. We are going to have a 20-30-minute trial lesson during which we can get to know each other, set expectations towards the lessons and schedule the timetable. The next step is simple - we start learning the language of your choice! As simple as it is :) During the lessons we will focus on making you speak even with the limited vocabulary because speaking is the key to learning a new language quickly and in a fun way! Cannot wait to receive your in-mail and help you on your journey to learn and speak a foreign language. Martin Read more
Great choice! Students book in average more than 10 lessons!
Very experienced teacher!
Free trial lesson!
Group lessons possible
Response time:
less than a few hours