Private lessons, group classes, tutoring and language courses (A1, A2, B1, B2, C1, C2)
Take lessons with a teacher you can trust! We screen every teacher on their education and work experience.
Find language teachers in Cagliari. Nearby or online.
Learn whenever and wherever you want.
Trial lesson possible.
Lessons on Skype, Zoom, Facetime or a software of your choice.
What is the average price for language lessons in Cagliari?
The average cost of a language lesson in Cagliari is 17.93€/h.
The experience and education level of the teacher and the location of the course (online or at home) can influence the cost of the lesson.
Discover coLanguage
Quality guaranteed: only certified teachers
We screen the educational background and work experience of all our teachers
Telephone operator (202)
Sara C.
Foreign customer support in English and Spanish
Location: Agrate Brianza, Italia
Master degree
Djamila K.
Location: Beijing, China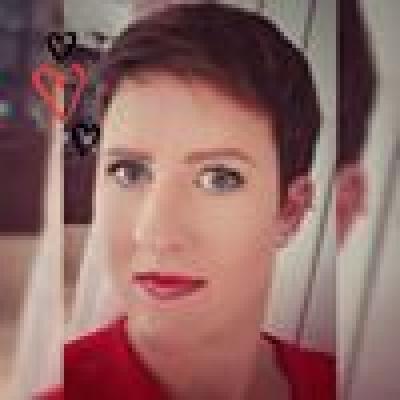 Propaedeutic year (2009 - 2011)
Selina H.
Location: Leiden
What our teachers offer
Activity style
I promote self-learning and help students develop critical thinking skills and retain knowledge that leads to self-actualization.
This style trains students to ask questions and helps develop skills to find answers and solutions through exploration. It challenges me, on the other side, to interact with students and prompt them toward discovery rather than lecturing facts and testing knowledge through memorization.
Abdessamad B.
Online
Online tutor with two years of experience in teaching English.
Hi, my name is Karmell Moctezuma and I am a Biomedical Engineering student. In the last few years I have perfected my English and I have created a plan for my students to have the opportunity to learn English or Spanish at their own pace. I am a person who loves reading, so I try to include books with easy grammar so they can practice the desired language. My classes are designed around what the student wants to achieve. I am able to adapt to all kinds of needs.
Interactive teaching which has the application of discussions on topics that the student is interested in so that they can review their learning better. In this class I use video, images, presentations and documents for teaching.
Karmell M.
Online
What our students say
Unlike in other platforms, all our teachers are manually verified by our professional team. Trust in the experiences of our students.
Language
Cagliari
City districts: San Benedetto, Is Mirrionis , Sant'Avendrace, Stampace , Quartiere del Sole, Quartiere del Castello