How to say greetings in German?
The following lesson is a quick overview of how to greet in German! It is not only important to know how to greet another person, also it is important to know when to use formal or informal greetings. Some greetings are only reserved for friends and family members, others for profesionals and strangers. Enjoy the lesson!
How do I say "Hello" in German?
Depending on the daytime, there are - as in English - different ways to say "hello" in German.
English
German
When to use it...
Hello

Hallo

You can use "Hallo" at any daytime
Good morning           

Guten Morgen    

       
It is used in the morning, usually till 10AM/11AM
Good day

Guten Tag

This phrase is usually said between 12PM and 6PM
Good evening

Guten Abend

This greeting is used after 6 p.m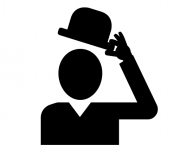 Guten Morgen, Guten Tag und Guten Abend are mostly reserved for formal situation. In informal situations (with friends or family), German people use mostly the greeting hello. Also, it is very common to just say hi as English speaking people do.
How to say "How are you?" in German?
Also, there are different ways to say How are you? in German! In the following list I explain you everything you need to know!
English
German
When to use it
How are you?

Wie geht es dir?

                              
Informal way to ask "How are you?", you can use this phrase with friends, family or people your age
How are you?                                 

Wie gehts?

Similar to "Wie geht es dir?", but even more casual
How are you?

Wie geht es Ihnen?

                               
Formal way to ask "How are you?", you can use this phrase with older people, strangers or people in positions of authority
What's up?     

Alles klar?

Very casual, you just use this phrase with friends
How to say "Goodbye?" in Germany
Like you already can image, there are also different way to say goodbye in German:
English
German
Bye

Tschüss: Informal and mostly used phrase to say goodbye
Ciao: Can be used instead of tschüss, this actually italian phrase is used in Germany quite often
Auf Wiedersehen: Formal way to say bye, also a bit old-fashioned

See you soon                                                  

Bis bald

See you later

Bis später

See you next time

Bis zum nächsten Mal

See you tomorrow

Bis Morgen

Have a good day

Schönen Tag

Have fun

Viel Spaß
 Below is a short youtube video on German greetings and goodbyes that will guide you with the pronunciation. Also you should practice with our lessons in order to be able to perfectly greet in German! I hope you enjoyed the lesson, bis bald!
Practise with a private teacher on Skype!
Private Skype lessons
Learn any topic
Flexible appointments
German lessons with learning materials
I speak:
Croatian, English, German, Serbo-Croatian
I teach:
German
Hallo!I'm a German language teacher, with a BA and MA degree in German studies and a degree as German court interpreter, who... was born and lived in Switzerland; so I can teach you also Swiss-German :)I offer lessons for:A1 + A2 (grammar + vocabulary)B1 - B2 (grammar + vocabulary)C1 - C2 (only vocabulary) - for people who want to improve their language and communication skills through conversations and speaking exercises.I can prepare you also for a new job and life in German speaking countries or expand your business vocabulary. My teaching methods vary according to the learner's language level and needs!First lesson is free!All learning materials will be provided!One lesson takes usually: 60 minutes. Please also take a look at my availability, I´m only available as indicated! Read more
Free trial lesson!
Response time:
less than a few hours
German and English lessons
I speak:
English, German
I teach:
English, German
Hello, my name is Allison! I have two years' teaching experience in German and one year experience in English. I work to fit my lessons my... students' needs as well as trying to make them enjoyable.In terms of specialized lessons, I have experience giving lessons in German pronunciation. Also, in addition to my BA in German Studies, I also have an undergraduate degree in music.Thank you for your time. I look forward to meeting you! Read more
Great choice! Students book in average more than 10 lessons!
Free trial lesson!
Response time:
less than a few hours
German lessons and learning materials included
I speak:
German, English, French
I teach:
German, English, French
My name is Christina and I provide fun German and French language lesson for children and adult beginners or intermediate who want to... strengthen their language skills, improve the grammar knowledge, enrich the vocabulary and get into the German culture! I can teach in English or French!I had experince in teaching German, English and French to foreign people so I do have a lot of useful learning material I can provide you to make it easier! Read more
Students do not book more than 3 lessons with this teacher.
No free trial lesson!
Response time:
less than a few hours