Private lessons, group classes, tutoring and language courses (A1, A2, B1, B2, C1, C2)
Take lessons with a teacher you can trust! We screen every teacher on their education and work experience.
Find Russian teachers in Trieste. Nearby or online.
Learn whenever and wherever you want.
Trial lesson possible.
Lessons on Skype, Zoom, Facetime or a software of your choice.
What is the average price for Russian lessons in Trieste?
The average cost of a lesson for Russian in Trieste is 30€/h.
The experience and education level of the teacher and the location of the course (online or at home) can influence the cost of the lesson.
Discover coLanguage
Quality guaranteed: only certified teachers
We screen the educational background and work experience of all our teachers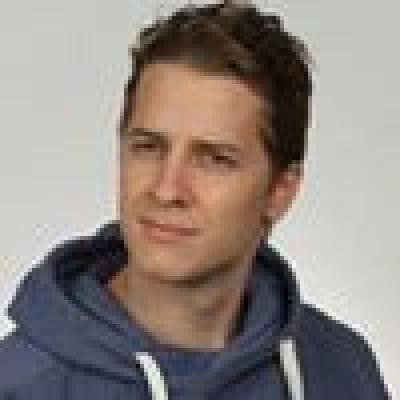 Master's
Antek D.
Location: Warszawa
German teacher (2019)
Damian K.
German summer courses (A1, A2-B1, B2-C1)
Location: Valencia, España
Teacher (2017-2020)
Roselin M.
Location: Strasbourg France
What our teachers offer
Private online classes
Russian language.
I will teach you according to your needs. Have 1 year experience in teaching Russian language as a second language from zero level to fluent conversation.
I am keen on Russian classical literature, poetry and I write poems as well.
My favourite category of students are beginners with flame in their eyes and desire to learn our beautiful and reach language. I will help with pleasure.
English language.
I worked with adults who planned to travel abroad and had to learn colloquial English language during several months.
I have my own methodology for beginners and it doesn't matter what is your mother tongue. I make accent on communicative part and use knowledges from different fields and cultures.
Turkish language.
I was working in Turkey during 4 years. In general I used colloquial Turkish language. Plus to it I has been writing articles in Turkish for a web site and a magazine.
Жила и работала 4 года в Турции. В основном использовался разговорный язык. Помимо этого писала статьи на турецком для Сайта и журнала.
Yuliya S.
Online
Russian, Portuguese and English private lessons
Hi everyone!
I am Nantakota and I am living in a town called Tomsk in Rusia.
I would like to teach Russian, Portuguese and English for any age and level. I have already been teaching for more than 3 years on skype and I am always kind with my students.
Hope to see you soon!
Nantakota C.
Online
What our students say
Unlike in other platforms, all our teachers are manually verified by our professional team. Trust in the experiences of our students.
Language
Trieste
City districts: Barriera Nuova , Borgo Giuseppino , Borgo San Sergio , Borgo Teresiano , Cattinara , Chiadino , Chiarbola , Città Vecchia , Gretta , Roiano , Rozzol Melara , San Giacomo , San Vito , Servola , Valmaura