Private lessons, group classes, tutoring and language courses (A1, A2, B1, B2, C1, C2)
Take lessons with a teacher you can trust! We screen every teacher on their education and work experience.
Find Filipino teachers in Lecce. Nearby or online.
Learn whenever and wherever you want.
Trial lesson possible.
Lessons on Skype, Zoom, Facetime or a software of your choice.
What is the average price for Filipino lessons?
The average cost of a lesson for Filipino is 15.05€/h.
The experience and education level of the teacher and the location of the course (online or at home) can influence the cost of the lesson.
Discover coLanguage
Quality guaranteed: only certified teachers
We screen the educational background and work experience of all our teachers
Bachelor of Arts Honours in Psychology
Noko R.
Location: South Africa
Teacher (01/02/2021-09/08/2021)
Candice K.
During this time as a teacher as Sweethearts Creche, I had a total of 14 children that I taught and cared for throughout the day. My duties included (but werent limited too): - setting themes for each week and planning lesson - teaching lesson to students - increasing my students vocabulary - helping with the pronunciation of new words - learning values and how to interact with fellow students -overseeing assistant teachers -teaching students to pair pictures with words - teaching students their full names, ages and friends names - teaching students of a different languages English.
Location: South Africa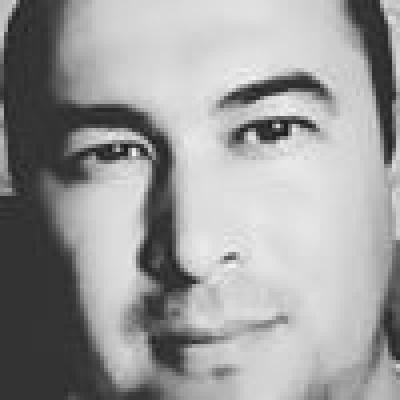 Bachelor's degree (2001- 2006)
Ruslan I.
Location: Ufa, Russian Federation
What our teachers offer
Mhaegan Polintan Your Filipino Teacher
Hi my name is Mhaegan Polintan, I am a "graduate" of Bachelor of secondary Education. Like all great learning it changed and transformed me and I feel it will do the same for all of you.
I Believe teaching is not just a profession but it's a mission
As a brief introduction to myself, full-time Teacher in ESL company I can teach English , Filipino and Primary Mathematics "lifelong learning" and have a real interest in the the importance of recent developments in neuroscience and technology to transform education from where it currently lies in the past to where it us capable of getting to.
I look forward to our online discussions and wish you well in your future growth.
Mhaegan P.
Online
English and Filipino (Tagalog) Lessons for Beginners
Hi! My name is Camille, from Philippines. I love listening to music and watching movies in my spare time. I also enjoy exploring new places and meeting new people.
I have a bachelor's degree in Secondary Education and interned as an ESL Teacher for 6 months in Vietnam, where I taught English to students of various levels. Then, I worked for four years as an Assistant Teacher/ Subject Teacher (Arts and English) in an international school in Qatar. It's tough to generalize what it's like to be a teacher, but I can say that I am lucky enough to have a job that I enjoy. Since childhood, it has been my dream to work in this industry and help people learn new things.
As a teacher, my number one priority is making sure my students are learning in a way that works best for them. That means being willing to adjust my teaching style to meet the needs of each individual student. Whether it's making things more interactive and fun, or simply being more informative, it's all about helping my students succeed.
Camille P.
Online
What our students say
Unlike in other platforms, all our teachers are manually verified by our professional team. Trust in the experiences of our students.
Language
Lecce
City districts: Centro Storico, Ferrovia - Casermette, Leuca, Zona Stadio , Salesianas, Ciccioprete , Santarosa