Private lessons, group classes, tutoring and language courses (A1, A2, B1, B2, C1, C2)
Take lessons with a teacher you can trust! We screen every teacher on their education and work experience.
Find Catalan teachers in Catania. Nearby or online.
Learn whenever and wherever you want.
Trial lesson possible.
Lessons on Skype, Zoom, Facetime or a software of your choice.
What is the average price for Catalan lessons?
The average cost of a lesson for Catalan is 18.21€/h.
The experience and education level of the teacher and the location of the course (online or at home) can influence the cost of the lesson.
Discover coLanguage
Quality guaranteed: only certified teachers
We screen the educational background and work experience of all our teachers
AP English Literature (2013-2015)
Shawn L. C.
Differentiated instruction, guiding teenagers in mastery of critical thinking, reading, writing, speaking and listening skills in order to present Uni-level dissertations. Additionally, taught 9th and 10th grade English and Remedial 6th-8th grade English.
Location: Saigon, Vietnam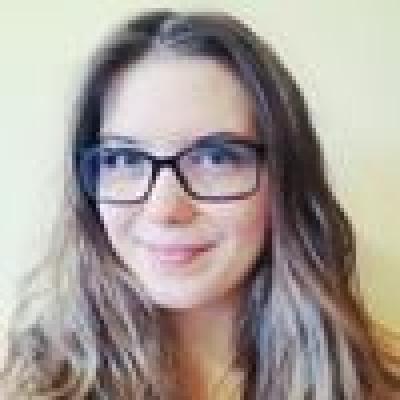 Master in Teachin Italian to foreigners (2017-2018)
Anna B.
Location: Perugia, Italy
English Teacher
Karin P.
Location:
What our teachers offer
ENGLISH, VALENCIAN AND SPANISH TEACHER
Hi, my name is Lidia. I'm an English, Valencian and Spanish teacher. I offer really fun and creative lessons. I have different materials but I love using audiovisual resources. I adapt my methods according to the student. I have experience in teaching, activity instructor and group leader, coaching, etc. I am a TRANSLATOR AND INTERPRETER.
I CANNOT WAIT TO MEET YOU!
Lidia R.
Online
Fresh and active
I consider myself a fresh and active woman. I am currently an English teacher of kids 1 to 10 years old and I also give two private lessons: one more focused on academic results and the other more fun-focused, with two girls (7-9 years old) who practice English while playing with me.
I like to listen to my students' needs and assess the best way to learn or improve the language. I really enjoy books and films, so if that sounds good for you, that's going to be a major step into your knowledge! I like to focus on speaking as I like to help others have a fluid and organic conversation and also encourage students to write a lot!
Judit C.
Online
What our students say
Unlike in other platforms, all our teachers are manually verified by our professional team. Trust in the experiences of our students.
Language
Catania
City districts: Centro, Ognina, Librino , San Berillo , Villaggio Paradiso degli Aranci , Barriera del Bosco , Borgo Sanzio , Villaggio Sant'Agata , Ognina-Picanello, Zia Lisa , San Leone, Torregalliera , Carrubella