Private lessons, group classes, tutoring and language courses (A1, A2, B1, B2, C1, C2)
Take lessons with a teacher you can trust! We screen every teacher on their education and work experience.
Find language teachers in Brescia. Nearby or online.
Learn whenever and wherever you want.
Trial lesson possible.
Lessons on Skype, Zoom, Facetime or a software of your choice.
What is the average price for language lessons?
The average cost of a language lesson is 22.34€/h.
The experience and education level of the teacher and the location of the course (online or at home) can influence the cost of the lesson.
Discover coLanguage
Quality guaranteed: only certified teachers
We screen the educational background and work experience of all our teachers
120 Hour Master Certificate in Teaching English as a Foreign Language
Suchismita D.
TEFL Certificate in English with added courses on Grammar, Business English and Young Learners
Location: Denver, USA [Online]
Master's
Diana M.
Location: Yerevan, Armenia
Complete education in the French system. French Baccalaureate
Francisco C.
Location: Valencia, Spain
What our teachers offer
Certified English teacher (TEFL and Master) and Native Spanish teacher (ELE): 15€/h
I am Carmen, a 27 years old PhD student currently doing my international stay in Bologna.
I hold a degree in English language and literature and two masters: one in translation and interpreting, and the other one in Teaching English for secondary education. I have more than 4 years experience teaching English and Spanish to students of all ages and levels (have a TESOL certificate and the ELE). I am highly motivated to work with international students and helping them to settle down in the city and with university stuff.
I have been instructed according to a wide range of methods: TPR, communicative method, PPP, PBL, reading circles, etc. My lessons are well organized and provide plenty of opportunities for students to speak and practice.
I also have experience with Cambridge exams, IELTS, TOEIC and TOEFL.
Carmen M.
Online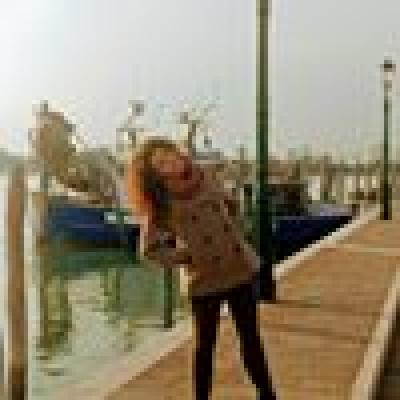 Writing and communicating efficiently in English
I am a thirty-one-year-old scholar from Switzerland. I have graduated from the University of Geneva with two MA degrees, one of them in linguistics, the scientific study of language. I have been working and communicating in the Academia in English for the past five years. Although not my native language, English is my working language on a day-to-day basis.
I offer English courses on every format (one-one discussion, grammar, topic-oriented) and at every level (beginner to advanced, elementary school to university). I also offer classes in argumentation and writing structure that will help you promote your work to a large audience in a fast and efficient way.
David B.
Online
What our students say
Unlike in other platforms, all our teachers are manually verified by our professional team. Trust in the experiences of our students.
Language
Brescia
City districts: Urago Mella , Villaggio Prealpino, Villaggio Badia , Quartiere Abba , Sant'Eustacchio, Quartiere la Famiglia , San Bartolomeo, Borgo Trento , Casazza, Villaggio Giorgio Montini