Private lessons, group classes, tutoring and language courses (A1, A2, B1, B2, C1, C2)
Take lessons with a teacher you can trust! We screen every teacher on their education and work experience.
Find language teachers in Bari. Nearby or online.
Learn whenever and wherever you want.
Trial lesson possible.
Lessons on Skype, Zoom, Facetime or a software of your choice.
What is the average price for language lessons?
The average cost of a language lesson is 21.16€/h.
The experience and education level of the teacher and the location of the course (online or at home) can influence the cost of the lesson.
Discover coLanguage
Quality guaranteed: only certified teachers
We screen the educational background and work experience of all our teachers
Portuguese tutor
DANIEL S.
Location:
Pedagogy
Vasilis K.
Location: Alexandroupolis Greece
Bachelor in Secondary Education Major in Filipino
Glazy Kim J.
I teach Tagalog.
Location: Danao City, Cebu, Philippines 2017-2021
What our teachers offer
English and Hungarian online private lessons
Dear Reader,
I offer you English and Hungarian lessons. I am currently a teacher at a Hungarian primary school and I have a method from my own experiences (learning more languages like English, Russian, Spanish, German and Chinese) and also from other teacher colleges to teach a language to both youngs and elders.
If you want to improve your English or learn Hungarian from basics to a proficient level you are at the right place!
I have students who have to be taught by their special needs (dyslexia or dysgraphia, speaking issues etc.) so I am able to deal with these difficulties too.
I always have time for your questions and your problems if you would like to ask or speak about your problems with language learning.
My course is not really grammar based, I am most likely to teach vocabulary first (words and sentences). You do not need a text book, rather an exercise book with a pen or something you might take notes on. It is the language we use and not the language which the textbooks offer you.
Please contact me for further information.
Best regards,
Bianka Bognár
Bianka B.
Online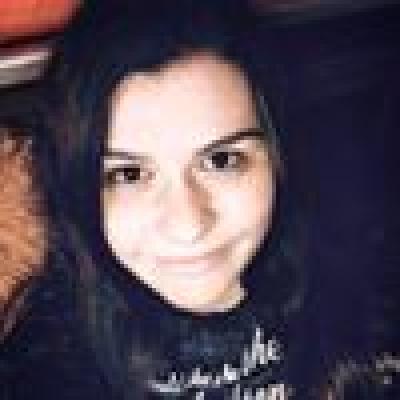 Learn Spanish or English with me and enjoy the experience
Mi name is Maria Belén Luna. I´m from Buenos Aires, Argentina. I am a certified teacher of English as a foreign language and I specialize in online teaching.
I also teach Spanish.
I´ve discovered online teaching five years ago and I haven´t stopped since. Currently, I work on 4 different platforms.
Learning Languages should be interesting, fun, and motivating. I focus on helping students get good daily habits that will help them improve their English faster and in an effective way. These habits include self-correction, constant exposure, and skill development. The resources I use depend on the style of each student. However, with all of them, no matter the age or level, we jump straight into the action.
Being part of the learning process of others, seeing them improve and accomplish their personal challenges is a huge pleasure and privilege.
I hope to meet many of you and share my passion with you!
Belu L.
Online
What our students say
Unlike in other platforms, all our teachers are manually verified by our professional team. Trust in the experiences of our students.
Language
Bari
City districts: Palese , Bari Vecchia, Japigia , Poggiofranco , San Paolo, Carbonara di Bari, Madonnella , Quartiere Umbertino , Murat, Carbonara - Santa Rita , Marconi